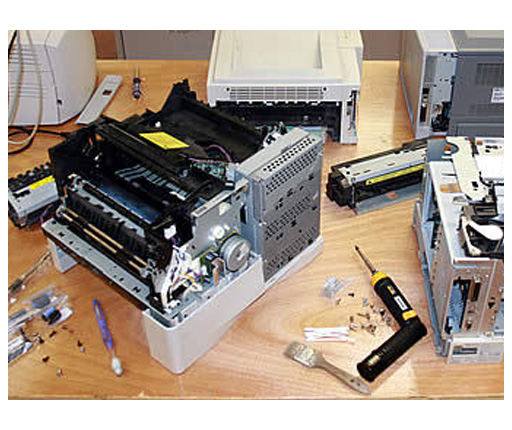 Introduction
Dualzone Information Technology is a Multi-Vendor IT Repair and parts Distribution Company situated in Hennopspark Centurion. Our Service Portfolio is increasingly called upon as many companies realize the importance of high quality technical skills and sufficient service levels within the IT repair industry. It is our believe that our high service levels, unique customer relations and superior technical skills propelled us to one of the frontrunners in the Repair industry today.
Background
Our Technical staff has more than 100 years combined experience in the repair industry. This together with component level repairs has made it possible for us to provide our customers with an unparalleled array of services which includes cost effective solutions to daily problems. Management's previous experiences include working within the workshop environment of one of South-Africa's leading Vendors. While being directly involved this Vendor received the Top accolade as the best IT workshop worldwide. We are currently appointed as an accredited OOW (Out-of-warranty) repair agent for the JD Group. Professional technical staff and continual training structures maintains our superior quality repair services. We are out of warranty and extended warranty repair agents for the JD group
Scope of Services
Dualzone Information Technology can facilitate repairs of all leading brands of Notebooks, Desktops, Monitors, printers, fax machines, projectors, ups, psu's, scanners, network devices. In addition to all our repair services and as part of our mission to provide a cost effective service solution, Dualzone also provides the following services:
Free collection and Delivery service in the greater Gauteng
No quote rejection fee
Onsite repair facility
Telephonic technical support
New parts distribution division (includes Notebook and printer parts)
Conclusion
Dualzone Information Technology strive to take turnaround time, sufficient service and customer relations to the next level and together with you as a business partner supply a healthy base for customer growth.
Our Simple Process Services
You Call
In case of emergency firstly tell us your specific IT problems and we will get them resolved throughout 7 days a week with standard response time of 48 business hours
We Visit
We know how often it is inconvenient to bring your devices to us, so we can visit your home or office location for rapid diagnostics and repair
We Service
We will get your device fixed and in addition we provide 90 day satisfaction guarantee for each client!